Saturday found me speeding along snowy roads in glorious sunshine towards Steel Rigg car park on Hadrian's Wall for a photo shoot with Adrian Nation organised for him by Northern Lights Music.
200 yards from the meeting place I came into mist and this was the view from the car park...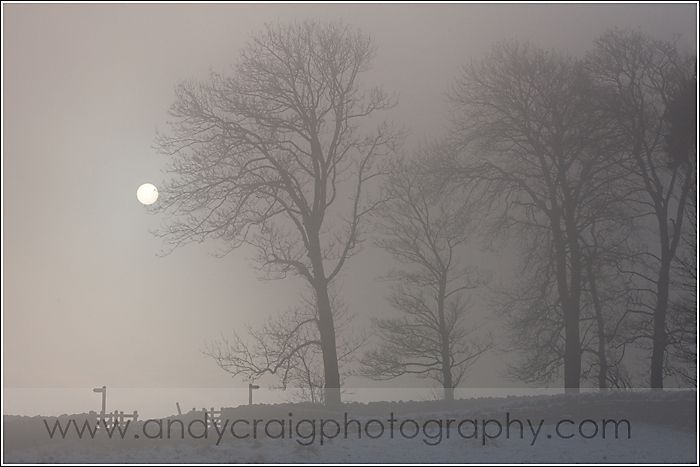 Fortunately we all agreed that the mist was beautiful so we went no further than the woods beside the car park for a few shots.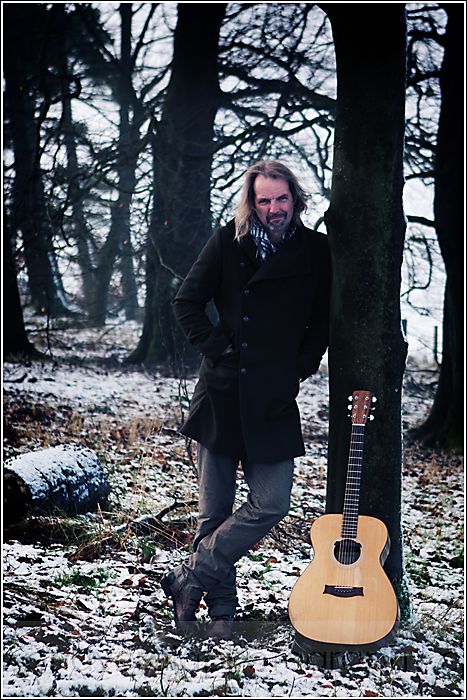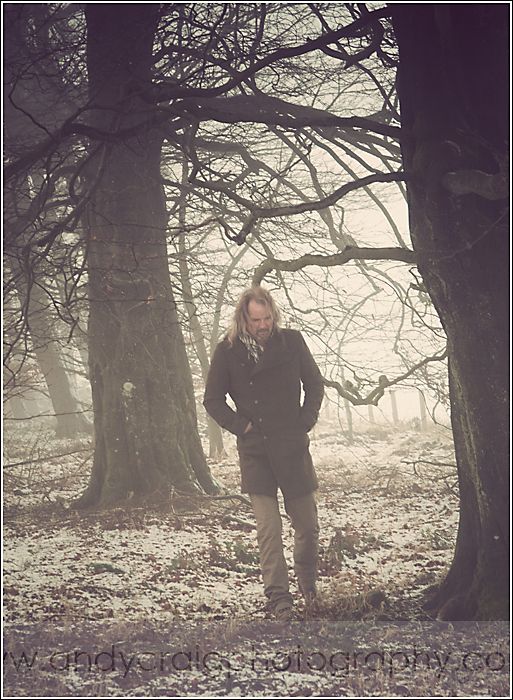 Shortly the mist blew over and we headed along the wall past towering crags to the famous Sycamore Gap just as the sun set. The combination of weather and winter light couldn't have been better and Adrian's brand new (very expensive) shoes were, fortunately, up to the task.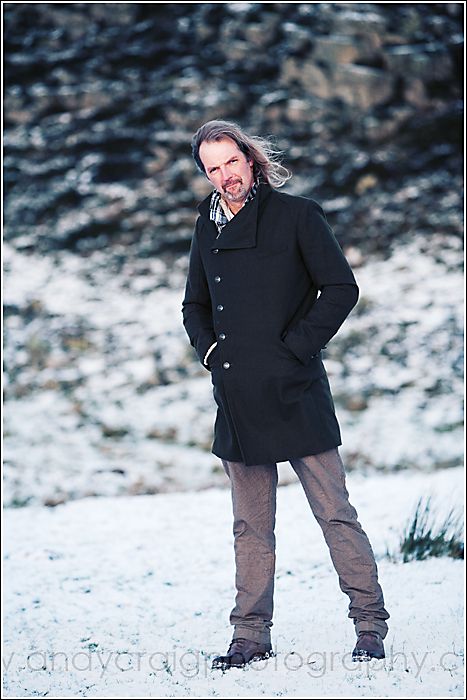 After a family Christmas lunch in Glasgow it was back to speeding along again to get to The Cluny Newcastle for a double header with Adrian being ably supported by young nu-folk band "Holy Moly & The Crackers".
It was a great evening with great performances from all. Watch out for Holy Moly - they're good fun, very talented musicians and they're on the way up.
Adrian seemed to really enjoy his set too. Fantastic playing and singing and beautiful songs. See you when you're back up this way Adrian.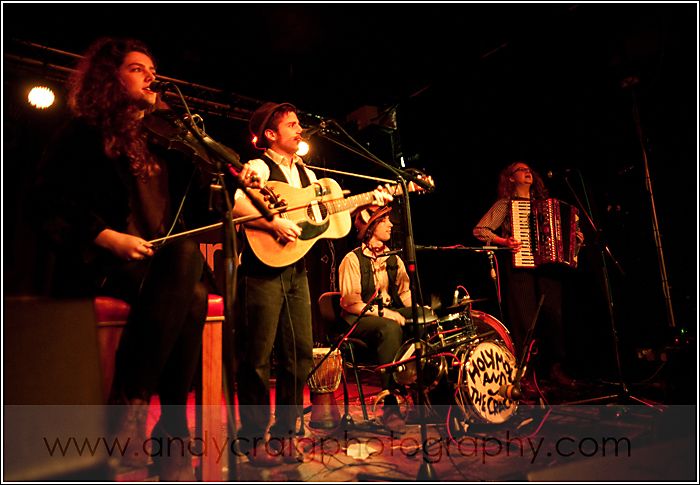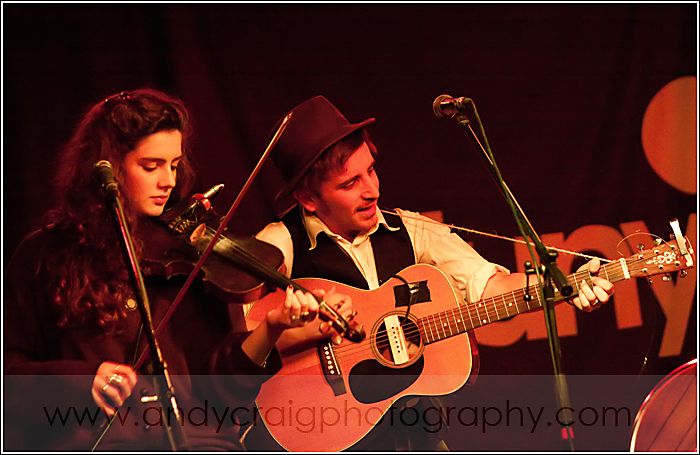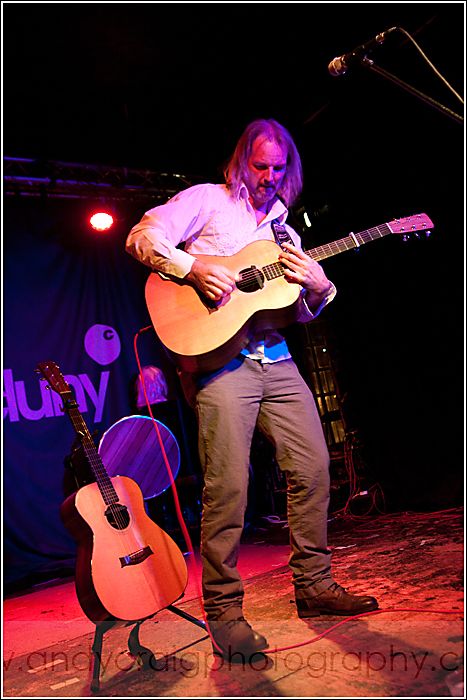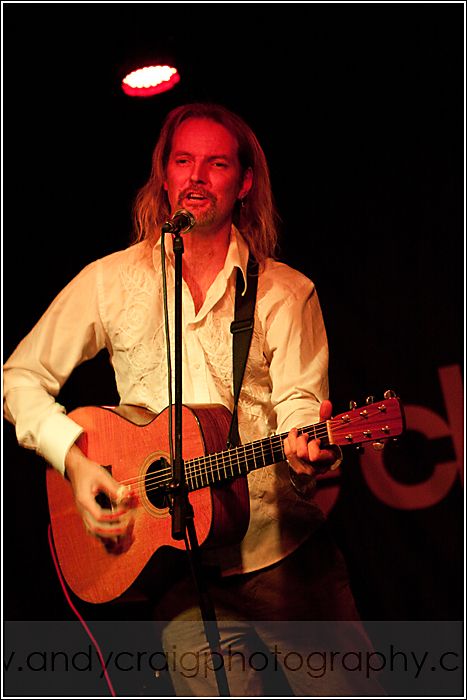 Lots more photos to come soon...
Northumberland Photo Training
- Teaching the Art of Natural Photography
andy craig photography
- Family Portraits and Wedding Photography
one-eyed-hound.com
- Dog Photography ...it's a dog's life