The lovely spring weather continued for Kate & Chris at The Alnwick Garden. Before we got to The Garden there were a few moments of difficulty to overcome...
The boys struggled manfully with their buttonholes with the aid of phone-calls and Google they got there in the end...
Meanwhile fitting Kate's beautiful dress took all the bridesmaids and her Mum to perfect...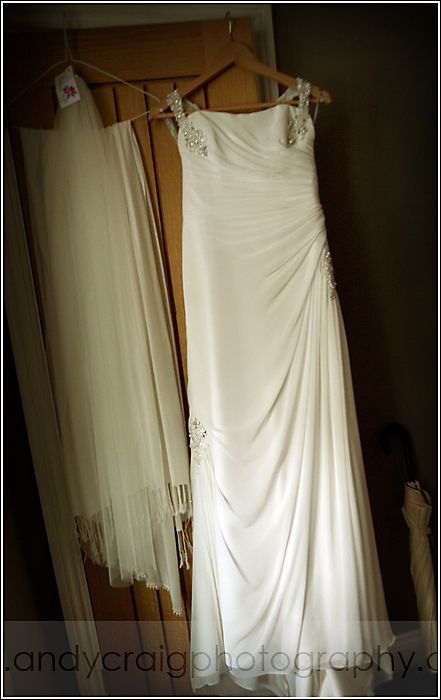 At the gardens the spring flowers were in abundance so it looked really bright and colourful. On top of that the aroma of hyacinths filled the room with great effect.
The girls were all legs and heels. Comfy? Who cares!
The pavilion room is so bright with its glass walls and roof. It's a fabulous place for a wedding ceremony.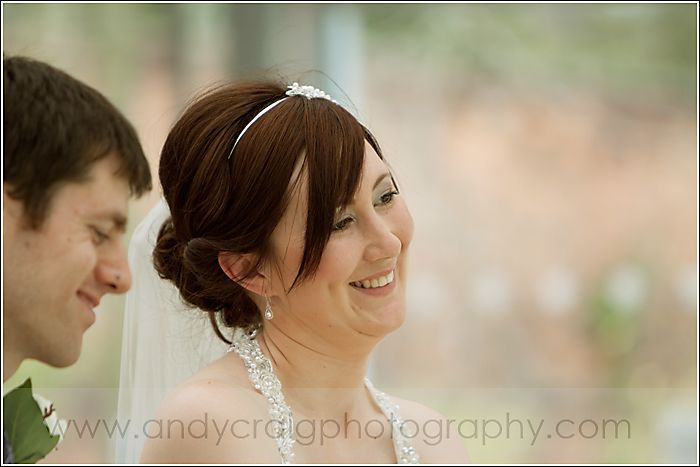 Those vows give you a thirst for Pimms though...
More spring flowers but these are sugarcraft and are on top of the cake. Amazingly intricate work by a family friend and a good effort to transport intact from Devon.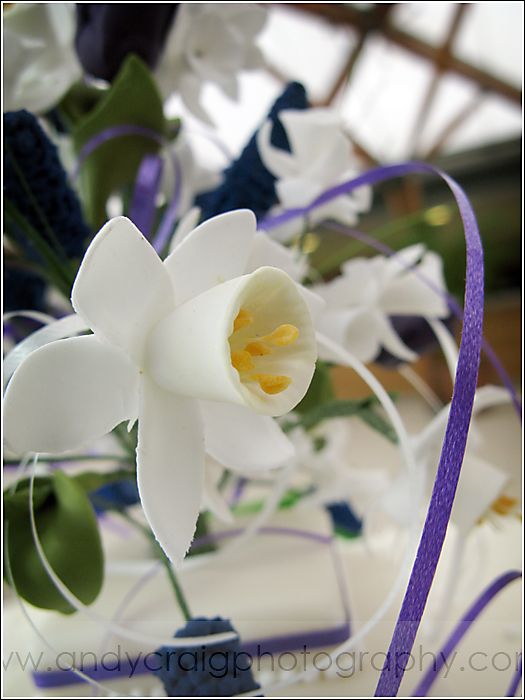 A few moments away from the families and friends and yet more spring flowers
Eventually we rebelled against the daffodils and found an old shed!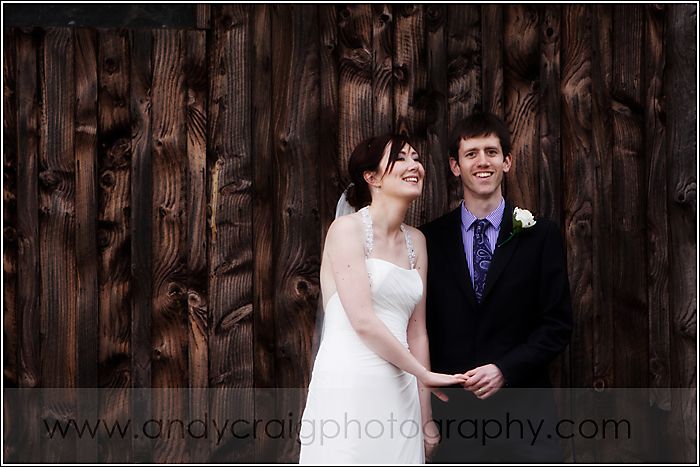 Off to The Treehouse for the wedding breakfast as the sun started to go down.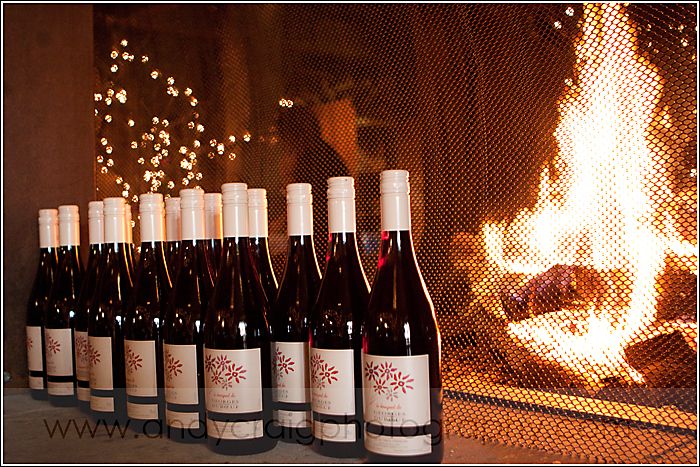 Kate and Chris's wee touches around the meal were very imaginative, creatively executed and they made everyone smile.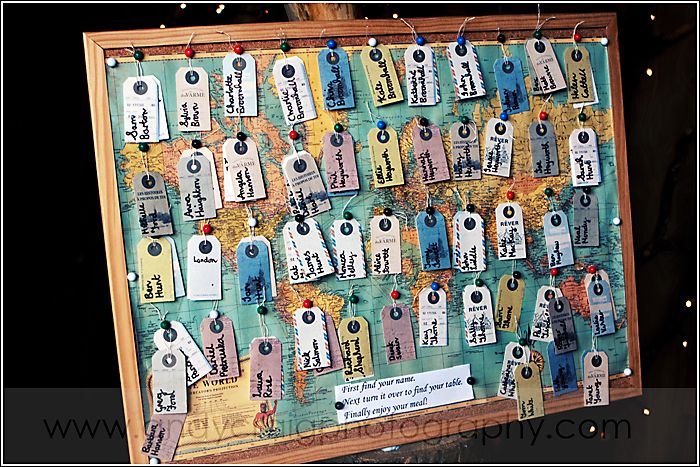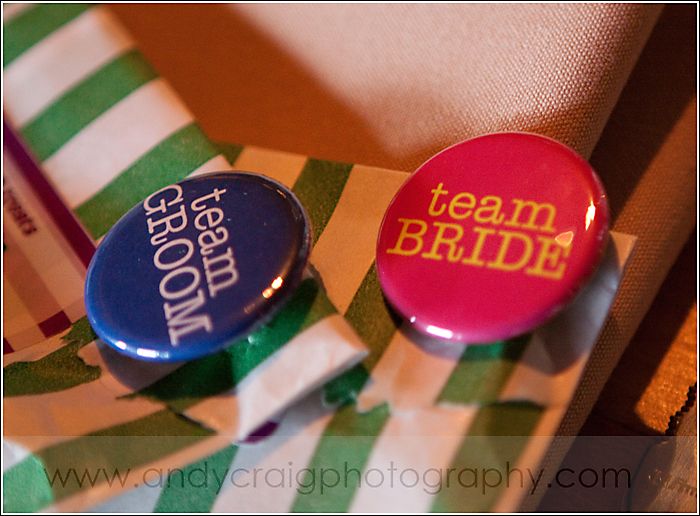 The speeches were very good. I really admire people who can stand up and entertain their families and friends on such a special day and we had 3 top performers.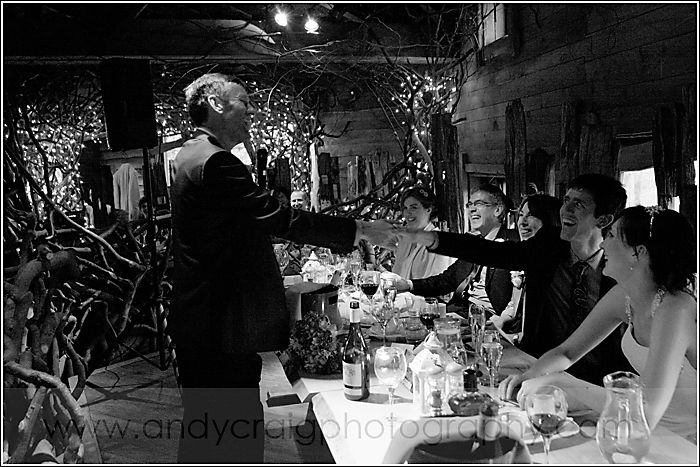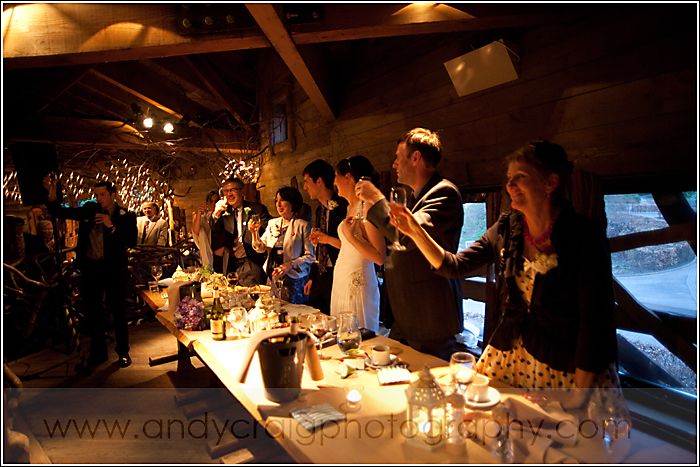 This shot recreates (in fancy dress) The Proposal...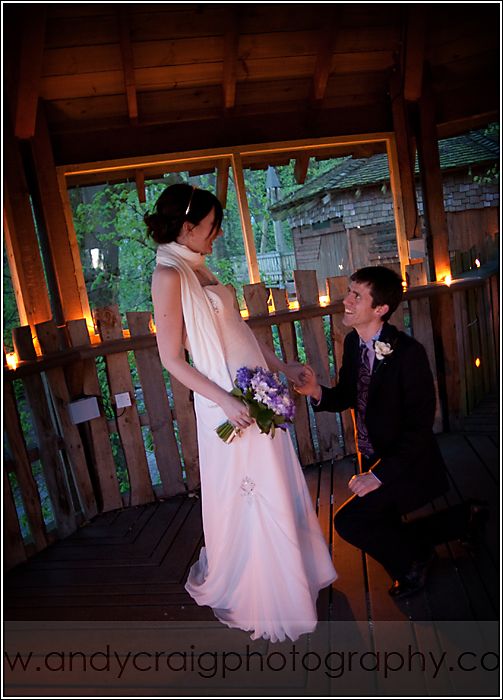 ...and the First Dance recreated the First Date in a Salsa club. Kate & Chris's routine was great fun. Finding time to organise such a good wedding
and
practice a Salsa routine is a good effort.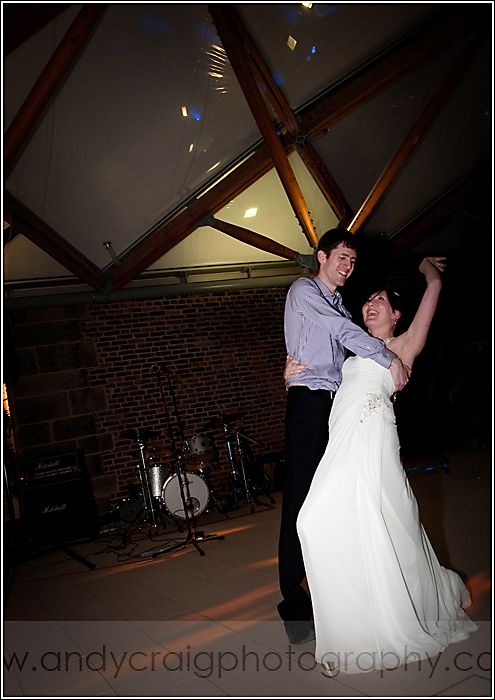 Well Kate and Chris, you put a lot of effort into planning your wedding and it paid off. It was fun from the start and I was really glad to be there for you.
More photos soon....
Best wishes
Andy
Northumberland Photo Training
- Teaching the Art of Natural Photography
andy craig photography
- Family Portraits and Wedding Photography
one-eyed-hound.com
- Dog Photography ...it's a dog's life