Laura & Bill brought friends and family through floods and mist to Chillingham Castle for a very romantic setting for their wedding.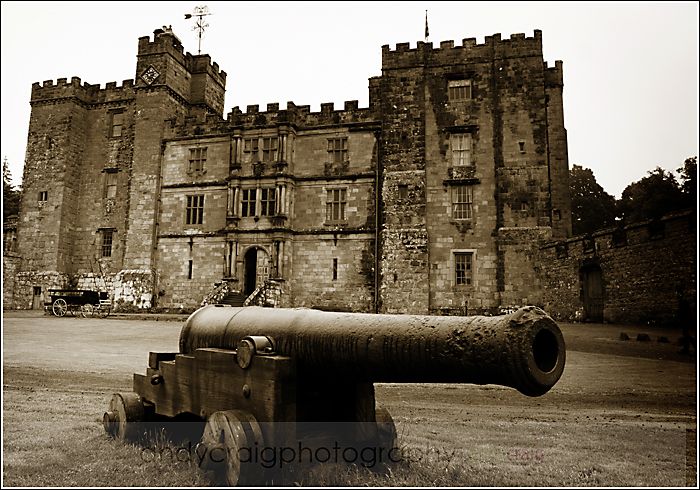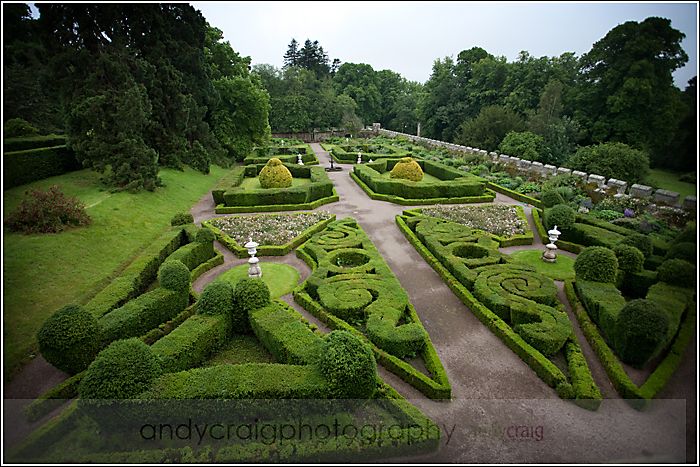 You can tell a nice dress when it already looks great just hanging up.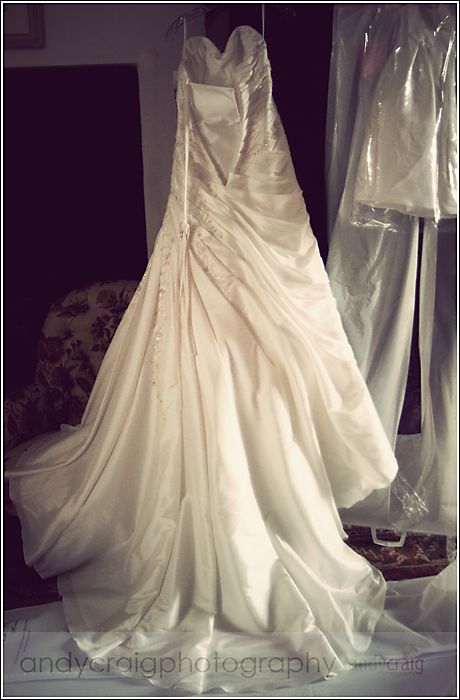 I was there for the girls' pampering and preparations with the hair & make-up experts.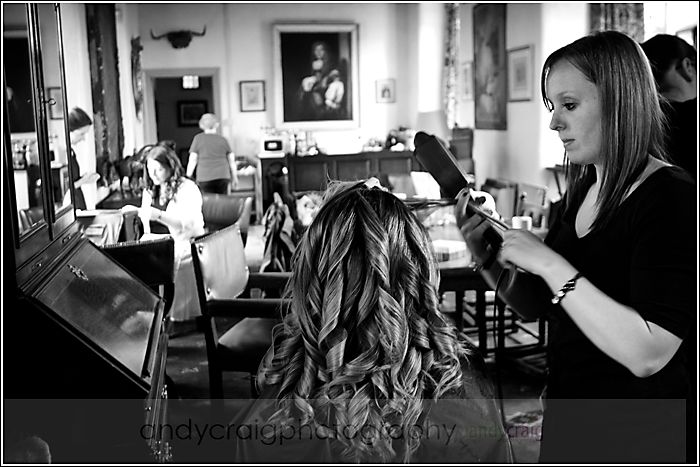 The boys were ready to go so they occupied their time in striking catalogue poses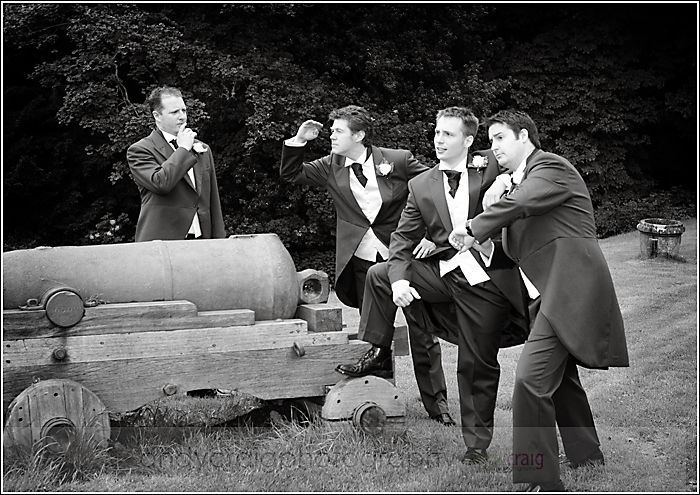 and then before you know it it was time to descend the turret stairs and head to The Great Hall
A very big smile from Bill...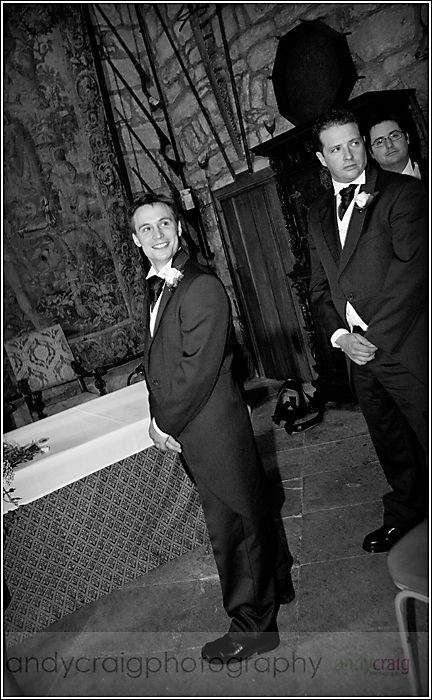 ...as Laura and her Dad entered the Hall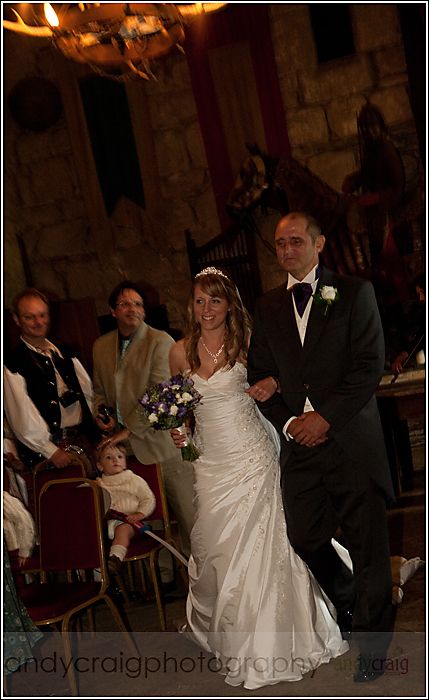 After the ceremony we had a chance for a few photos in the grounds before it was back for a mediaeval feast of hog roast then 3 fine speeches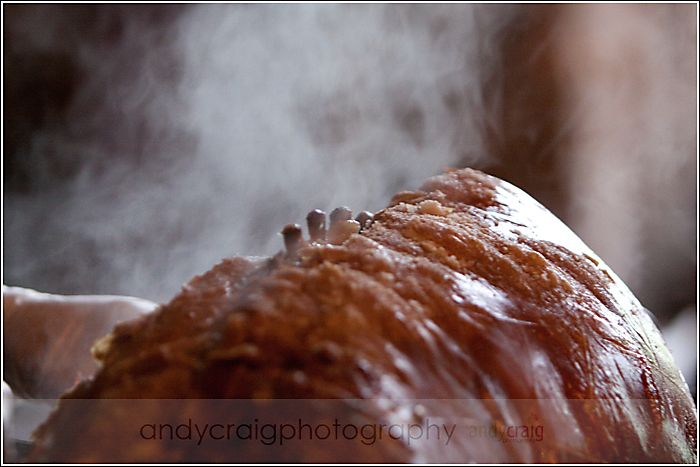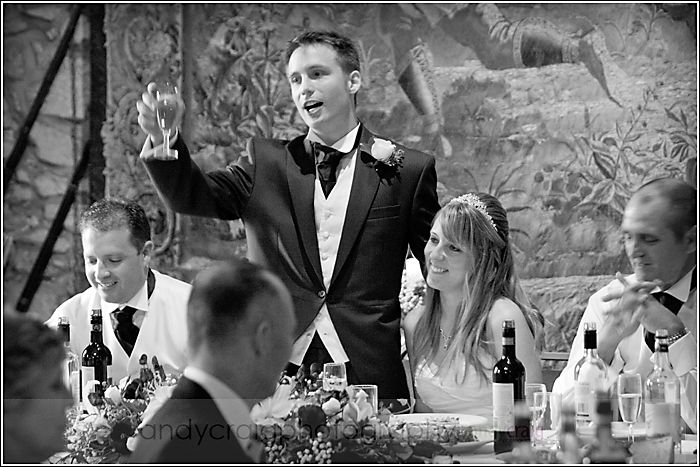 There were a few characters around - knights, a monk serving his mead...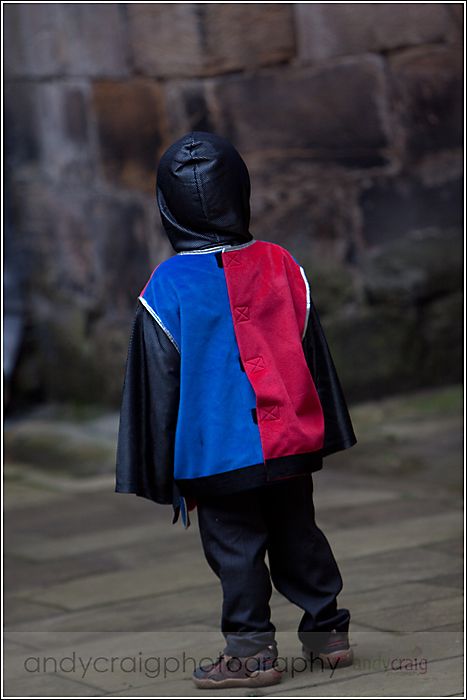 ...which Laura tried a bit tentatively
and so to the dancing and Marissa the flower girl led the way...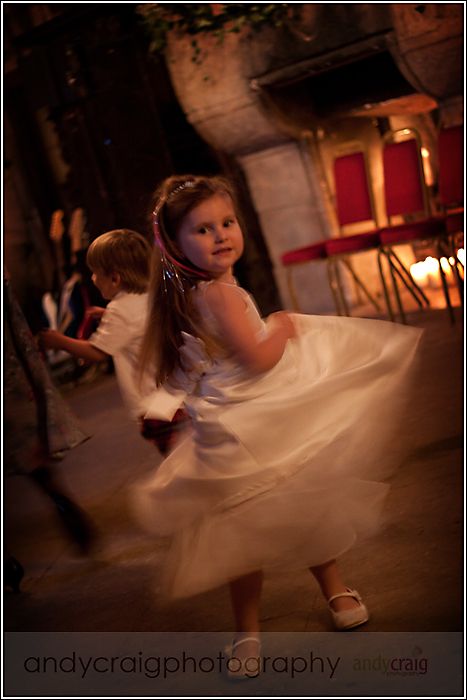 Thanks to Laura & Bill for having me at your wedding. It was a lovely day and I'm glad Northumberland stayed dry for you all. Best Wishes
Andy
andy craig photography
- weddings, kids, music. dogs, creative and Northumberland Photo Training