Victoria and Gavin's wedding was very much to their own design. For the whole day they did their own thing and it was great! After some terrible weather recently the sun shone and the forecast was good for the whole day.
It was also a very musical affair too which is always a bonus for me!
We started at The Registry Office in Alnwick...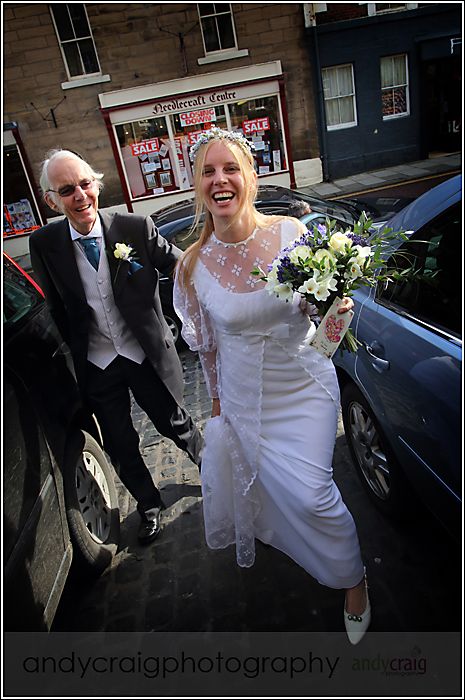 ...and then headed up to
Barter Books
for some brunch in front of a grand roaring fire (Their Station Buffet is well worth a visit for its legendary bacon butties)...
...and Victoria met some new friends over a book
And so to the beach near Bamburgh for a few photos in the sun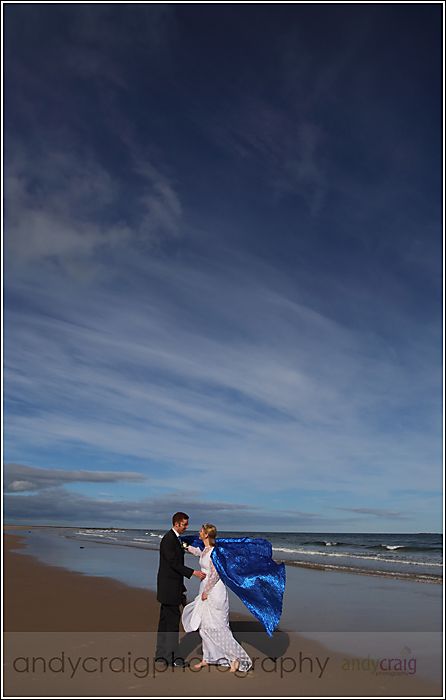 The wedding blessing was at the lovely St Aidan's Church in Bamburgh. Gavin was getting nervous all over again but Dean the Best Man was there to keep things cool.
The service was enlivened by The
Heaton Voices
choir who sung from the back of the church
Afterwards, with the sun still shining, we went outside for a view of Bamburgh Castle
Heaton Voices, with Victoria taking her place in the ranks, sang for us again outside Budle Hall
The cake was very cute. We like our puffins in this part of Northumberland!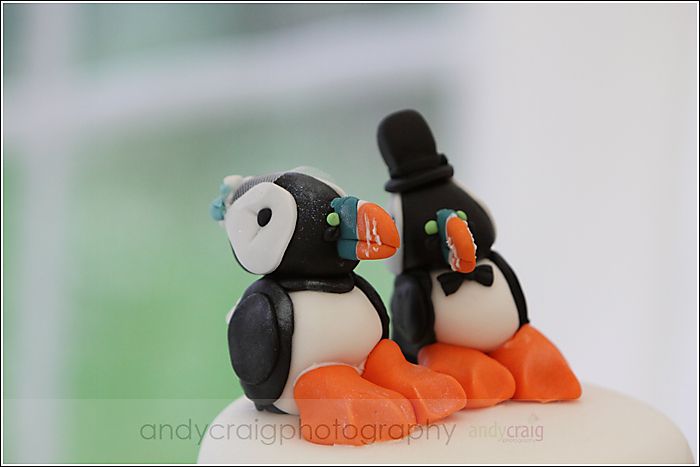 For reasons too long to go into here there was a world-wide theme to the evening's celebrations
Making the most of the sunny day...
The speeches were all very well written, witty and thoughtful...and very well received.
Finally the sun set leaving a beautiful Northumbrian evening sky...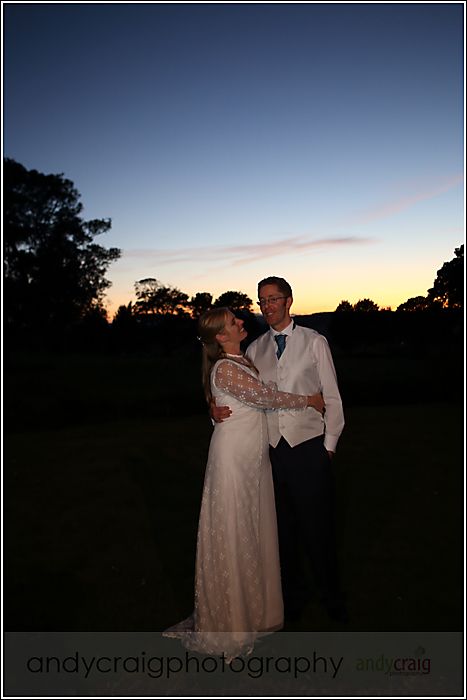 ...and the evening was filled with dancing and fireworks.
I'll be in touch soon with lots more photos.
Best Wishes
Andy
andy craig photography
- weddings, kids, music. dogs, creative and Northumberland Photo Training